Buying a Home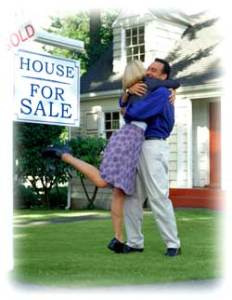 Welcome to RoadRunner Inspections Services. Thank you for considering us for your inspection needs. If you are looking for a quality professional inspection, you have come to the right place.
You are about to make one of the biggest financial decisions in your life, "The decision to buy a home". These decisions are complex, very stressful and emotionally charged. While many factors must be taken into consideration (price, neighborhood, and size), you need a professional and unbiased inspector to evaluate the home and:
determine if the house is sound.
identify what major repairs may be needed.
identify any maintenance that may be needed.
With the inspection findings you will be able to make informed decisions about the purchase of the home.
HUD the U.S. Department of Housing and Urban Development advises home buyers to make their home purchase offer contingent on a home inspection in their publication For your protection get a home inspection HUD-92564-CN."
Why RoadRunner Inspection Service?
As an independent and unbiased third party, our professional home inspection service is thorough and objective. RoadRunner Inspection Service performs home inspections 6 days a week between 8:00 AM and 6:00 PM.  Most appointments can be scheduled within 24 hrs of notification.  Our services are competitively priced.
Experienced Professional
RoadRunner Inspection Service's inspector has the experience, training, qualifications, technical expertise and communication skills to provide an unbiased expert assessment of the property's condition.
RoadRunner Inspection Service's inspector uses the latest inspection tools and equipment (Infra-red thermometers, Gas detectors, Digital Volt Meters, Moisture meters, AFCI/ GFCI Circuit Tester) to compliment his inspection experience.
The Inspection
Your inspector will perform a comprehensive visual inspection of the home's major interior and exterior systems and components that addresses function, condition and safety. The inspection includes the homes:
Structural components (foundation, roof, attic, walls, windows,ceilings, floors and doors),
Electrical system (Service Entrance and Branch circuits,
HVAC system (Heating system, Cooling system and Ducts),
Plumbing System (Supply and Distribution, Drains Vents and Water heaters) and
Installed appliances.
RoadRunner Inspection Service inspections are performed in accordance with the Standards of Practices – §§535.227 – 535.233  and  Code of Ethics established by the Texas Real Estate Commission and InterNACHI.
The average home inspection usually takes about two to three hours.
Clients are encouraged to attend the inspection to gain the benefit of your inspectors verbal comments in addition to the written report.
Professional Results
Upon conclusion of the inspection your inspector will conduct a site walk through with you. During the walk through your inspector will answer your questions and identify the items he found that need to be repaired or replaced, areas that may need routine maintenance, and items that may need immediate attention.
Inspection Report
Within 24 hours of the inspection, you will receive your comprehensive detailed narrative report with digital photographs of photograph-able defects the inspector observed during the inspection. If you have questions after reading your narrative report, your RoadRunner Inspection Services inspector is always available for phone consultation.
Our Guarantee
RoadRunner strives to inform you of any major defects present and observable during inspection. We do not warranty a home (this is what a home warranty plan is for), but we always guarantee the inspectors work. Every inspection is performed in accordance with the  Standards of Practices – §§535.227 – 535.233 and  Code of Ethics established by the Texas Real Estate Commission and InterNACHI.
As an independent third party with no financial interest in the results of the inspection (or the home sale), we work solely for you our client, not for the real estate company, lender or insurer. That way, everyone involved in the transaction is assured of an objective, professional opinion about the home's condition.  Which is what everybody wants in the first place.
Free Post Inspection Consultation Service
RoadRunner Inspection Service provides its customers free consultation via telephone or e-mail on Home Maintenance and Repairs as long as you own your home.
TEXAS REAL ESTATE COMMISSION CONSUMER PROTECTION NOTICE.
NOTICE TO CONSUMERS AND SERVICE RECIPIENTS:
The Texas Real Estate Commission maintains the Texas Real Estate Inspection Recovery Fund in cases of inspector negligence.
FOR FURTHER INFORMATION CONTACT: 
THE GENERAL COUNSEL OF THE TEXAS REAL ESTATE COMMISSION
P.O. BOX 12188, AUSTIN, TX 78711-2188
or (512) 936-3000.